Subscribe to our newsletter by clicking here.
Join us for a mid-week service at St Mary's in Stockport Town Centre every Tuesday from 11:15 to 11:45.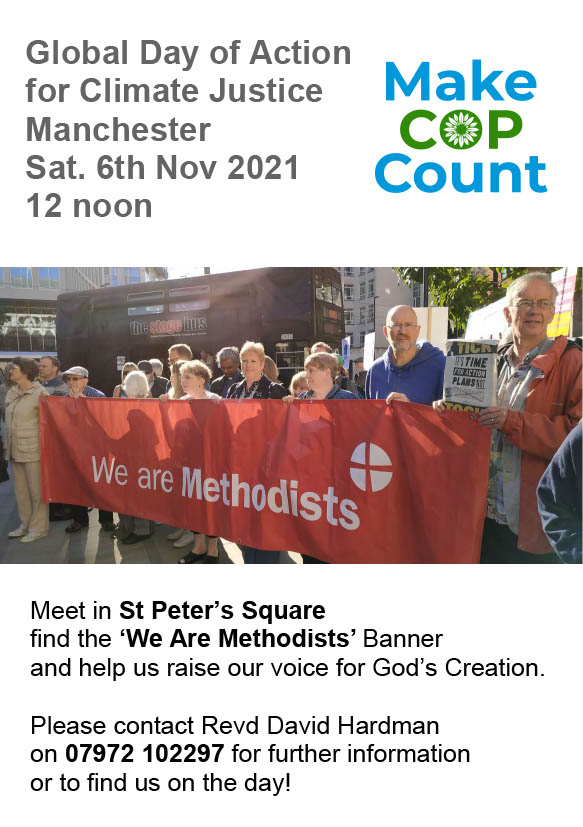 ***Methodists From the United Stockport Circuit are invited to travel together so we can have a united presence at the rally and march. Meet Rev. Cathy Bird at Stockport Station by the Ticket Office at 11.10am.
Join us for the CIRCUIT MISSION FORUM
ON THURSDAY, 18TH NOVEMBER AT MARPLE METHODIST CHURCH, SK6 7AY
Starting at 6.30 for a light meal and the chance to meet each other.
Afterwards there will be the opportunity to see the exciting work that is going on in our Circuit.
Please click here to fill in this simple form so we know who is coming and how much food to order. Please RSVP by 17th November.
For those who would like to put the form in their church newsletters, here is the link address https://forms.gle/Du5vFuRMtwN6sZq58
Black History Month Circuit Service
You can watch our BHM service by clicking here.