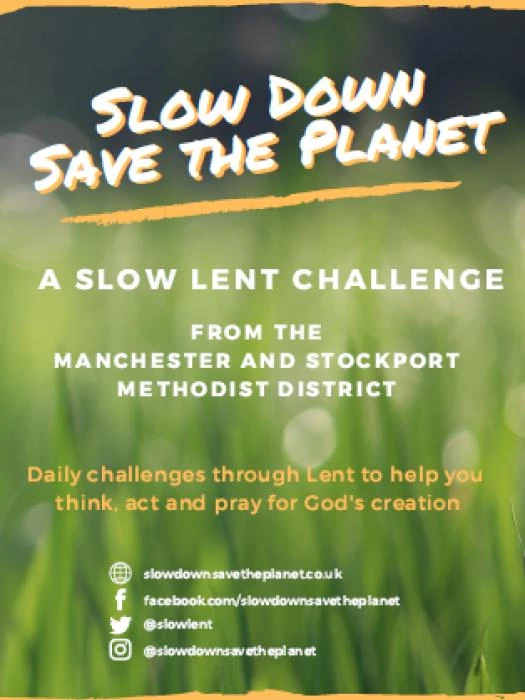 Slow Down, Save the Planet – a daily Lent challenge from the Manchester and Stockport District
God's creation is groaning under our stewardship and modern life is lived at breakneck speed. Each day in Lent you will find an activity to encourage you to take stock of your response to the Climate Emergency we find ourselves in.
For more information, visit www.slowdownsavetheplanet.co.uk for search 'Slow Down Save The Planet' on Facebook, Twitter and Instagram. See attached poster.