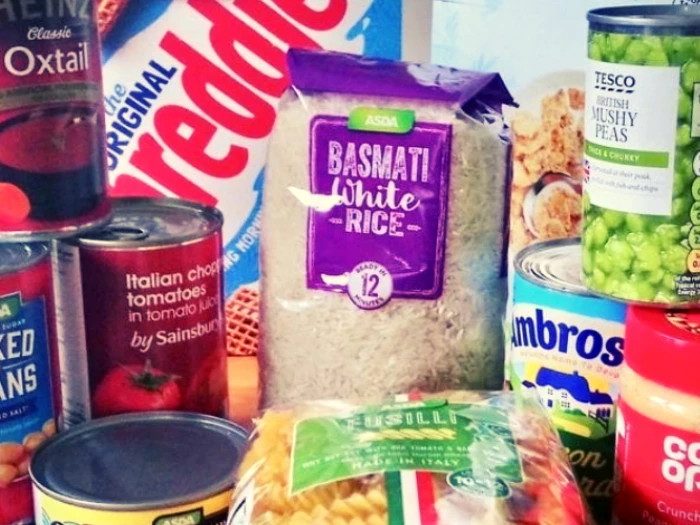 SCHOOLS FOOD PROGRAMME
We have all heard in the news recently about children who go hungry during school holidays. This not only leaves children feeling uncomfortable but makes them more vulnerable to illness – coughs, colds, flu etc. makes it harder for them to shake off the illnesses, and they are less able to learn well.
The charity FRESH (Food Really Every School Holiday) has been working to supply schools across Stockport with food, but the need has been overwhelming and so at Davenport Methodist Church we are trying to gather enough food for 65 parcels to supply for the Christmas Holiday to the school nearby, Adswood Primary School with which we already have a longstanding link.
I have put together a list of basics to help families over the Christmas holidays. The prices are taken from Sainsbury's website – you might be able to get items more cheaply.
If your Church can help, please start collecting packets and tins as soon as possible. We will have a collection date in mid December, so we can see where the gaps are and fill them, and the food will go to the school just prior to the school breaking up for the Christmas Holiday before Christmas. Fresher items will be added during that week. Details of where and when the collection date(s) will be sent out nearer the time.
In the meantime, it is important that we get a good spread of items – as many of each item as possible rather than 300 cans of beans and one of corned beef for example! It would also help planning if I could have some idea – nearer the time, of what has come in and what we still need to get.
Of course, for some people, buying food might be difficult, and so if it's easier to give money by cheque or BACS payment, that will also be possible.
Please make your payment or cheque payable to the:
Stockport Circuit, and write ADSWOOD on the back of your cheque and send it to the Circuit Treasurer, Sharon Heginbotham at Heaton Moor United Church, Stanley Road, Heaton Moor Stockport, SK4 4HL, or use the reference ADSWOOD on your BACS payment to Cooperative Bank, Sort Code is 08-92-99, A/C no. is 65888238
Thank you very much for your help – I can assure you that it will be very much appreciated.
Yours, Lindsay Kemp
SCHOOL HOLIDAY FOOD PROGRAMME
Packet of dried mash) £1.05/1.10
Packet Pasta 1kg £1.00
4- pack baked beans (own brand) £1.00
2 x Tin Peas 400g @ 41p per tin £0.82
4 tins tomatoes @28p per tin £1.12
2 x Tin Carrots @ 40p per tin £0.80
Jam £0.75
Tin Corned Beef 200g £2.00
Squash NAD I litre £1.00
Pack mini apples £0.85
Pack easy peelers £1.86
Onions 1kg £0.85
Carrots 1kg £0.40
Potatoes (Bag of fresh, including baking pots)
Cheese 400g £2.00
Bread Medium sliced £1.10
Total Approx £19
Chocolate coins £0.85