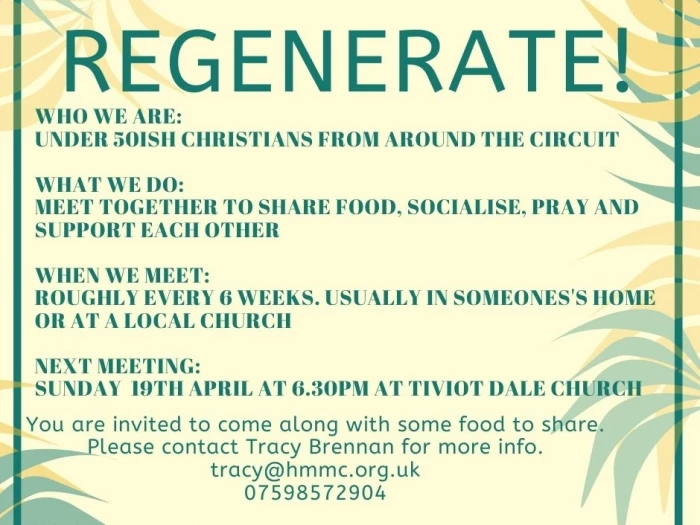 Regenerate!
Who we are:
under 50ish Christians from around the circuit
What we do:
Meet together to share food, Socialise, pray and support each other
When we meet:
Roughly every 6 weeks. Usually in someones's home or at a local church
next meeting:
Sunday19th April at 6.30pm at Tiviot Dale Church
You are invited to come along with some food to share.
Please contact Tracy Brennan for more info.
07598572904