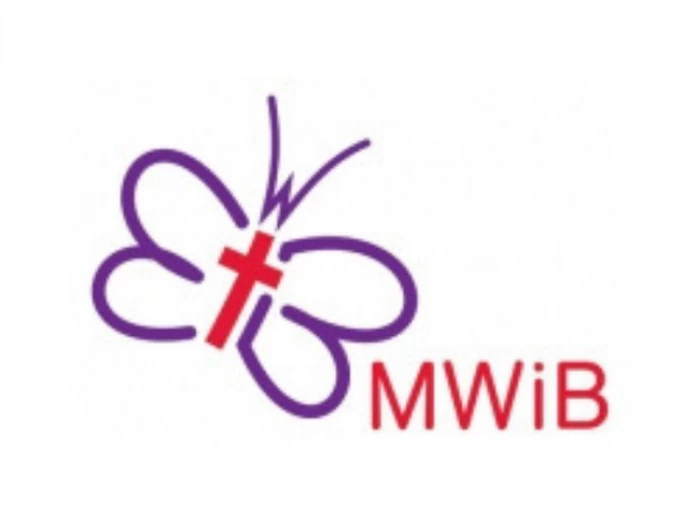 MWiB President's Letter
Have you noticed how much Christmas is already taking over our shops??
As an ex-primary schoolteacher I well remember the days when Christmas really had to start in October, planning the Nativity Play otherwise the children would never be word perfect by the middle of December. Sometimes I felt Christmas was over once it was performed! Thankfully now, once we have planned our Church Christmas Services, I can relax and wait for December when my Christmas really begins. How about you? Are you getting stressed already or are you determined that this year Christmas really will be one of joy? I hope so.
MWiB District Autumn Gathering
This year it took place at Methodist Central Hall in Manchester on October 1st. We decided to try a new format to our day so we were sat in groups around tables to encourage more interactive discussions. Also, after Welcomes and Devotions, we continued with an inspiring insight into the life of the 'Mother of Methodism' Suzanna Wesley, the mother of John and Charles. Deacon Pru Cahill really showed us what an example she was to us all. Many of us remember our trip to her home at Epworth in June and could imagine her there.
During the Business Meeting Jenny Went updated us on Wellspring. It's emphasis is on Homelessness and is providing breakfast and lunch, they are now planning their Christmas food provision. This lively group enjoy many activities and Jenny is happy to speak to groups about it. Please contact me for her details.
Our MWiB District Treasurer, John Brocklehurst, is stepping down next June so a new treasurer will be required from September 1st 2023. John says it takes little time, approximately 10 mins a month and a further half day once a year. John has a remit of the role for anyone who is interested. Please reflect prayerfully if this role is for you, or if you know someone who is interested. It would be useful for there to be a hand over period. Again contact me for John's details.
Communications, Causes and Campaigns
Next Pru gave us the opportunity to explore our passions and what God is saying to us in our churches and communities. She talked about her own experiences and where her Christian journey has led her. During her time in Gillingham Pru was involved in an Alpha group where she met someone with Autism who expressed how hard it was to attend due to noise overload. In our groups we discussed how we could make our churches more 'user-friendly' for all.
After lunch Pru invited Abi Parr to discuss her experience of Autism with an interesting question and answer session. We found out that people who are autistic experience life very differently. Some may struggle with sensory overload while others don't understand the unspoken social rules to name just two examples.. From a faith point of view we discussed how some biblical language is not always helpful ie talk of removing demons. In our groups we chatted about how we can make our churches and services more inclusive such as the use of printed sheets with pictures, maybe having a notice in the church porch asking ' How have you experienced our Church Worship today? Can we help in any way to improve it?' Many other ideas were suggested in this very thought-provoking session.
Our thanks to Deacon Pru Cahill and Abi Parr on giving us the opportunity to more fully understand and reflect on the changes we all could make to be a more inclusive Church.
MWiB Spring Gathering
If you would like to take part in one of our Gatherings then we'd love to see you on Saturday March 25th 2023 at Hope Methodist Church in Failsworth, Oldham. It's easy to get there using bus, tram or car. It will start at 10.30 and aim to finish for 3.00pm. The speaker will be Rev Dave Warnock talking about the charity Christians Against Poverty. At this very worrying time for us all financially we felt we needed to know more and hopefully be able to support in some way.
The Gathering will again follow our new interactive format so please come along to enjoy a day filled with chatting, sharing and learning.
EXCITING NEWS!!! As I'm writing this I'm preparing for my long awaited return to Palestine in just 3 days. As many of you know I had to leave my volunteering work in 2020 after only 2 months due to Covid. So I didn't visit my President's Charity, The Four Homes of Mercy in Bethany. That will be my first place to go where I hope to see at firsthand the amazing work they do in a very difficult situation. Watch this space for more details and if you would like me to come to your church/group to tell you about my experiences please get in touch.
God Bless
Chris Gregory
Email : chrisg7684@gmail.com or Tel : 07975503019