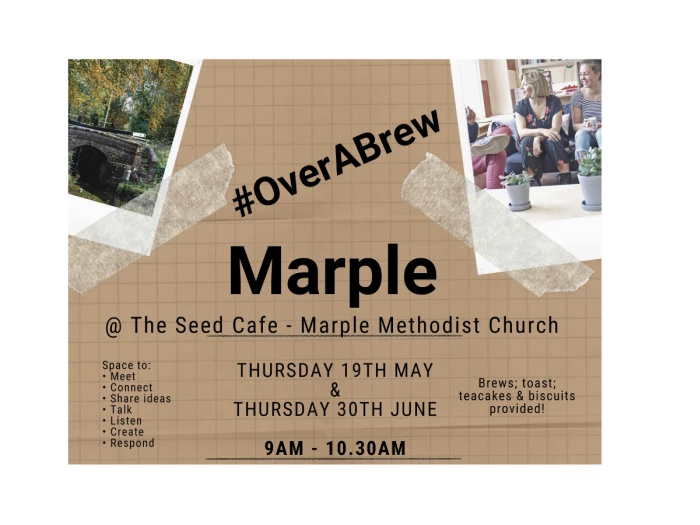 We are opening the space at the Seed Café for people who are working and investing time in the people and community of Marple.
Sometimes we just need space to chat to others about the things we are working on, ideas we have, barriers and issues we face in trying to make a difference for people; space just to listen to what else is going on.
Most of the meetings and events we go to have an agenda, and don't have the space for us to explore the in between or respond in more creative ways, work with and alongside one another. This is an opportunity for you to come and chat and explore with others over a brew.
THURSDAY 19TH MAY &THURSDAY 30TH JUNE
9AM – 10.30AM
Click here to download the poster.