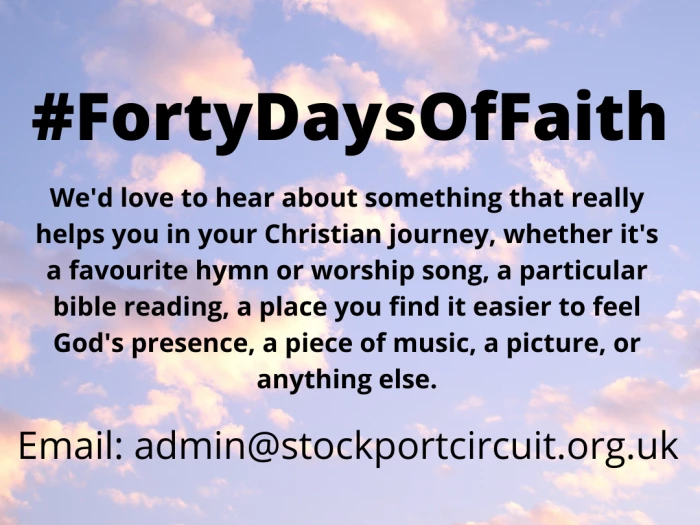 FortyDaysOfFaith
This Lent, we want to share what our faith means to us with one another and with the world around us through social media. We'd love to hear about something that really helps you in your Christian journey, whether it's a favourite hymn or worship song, a particular bible reading, a place you find it easier to feel God's presence, a piece of music, a picture, or anything else.
We're hoping to put out a new post each day of Lent. If you'd like to be part of this, please email let us know what helps you and a little bit about why and then look out for #FortyDaysOfFaith on our social media feeds. An example of the type of thing we are looking for is below.
email admin@stockportcircuit.org.uk. Let us know if you are happy for us to use your name. It is no problem if you want to remain anonymous.
DAY 1 -17 Feb 21
From Maureen Jackson of Windlehurst Methodist Church
I first encountered Salvadore Dali's painting of the Christ of St John of the Cross in 1953, just two years after it was painted.
It was part of a school art exhibition. It instantly caught my attention and shortly afterwards I was able to buy a copy.
Since then it has nearly always had a place on my bedroom wall. It wasn't until nearly 40 years later that I realised that I used it as an icon: a religious symbol used to focus my thoughts and prayers. We are not 'hot' on icons in Methodism but this beautiful picture of Christ hovering above the world is very much part of my faith journey. It 'speaks' to me in ways I find difficult to describe.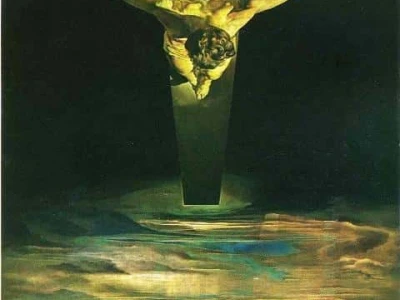 Day 2 – 18th Feb 21
From Angie Clark of Romiley Methodist Church
'First Sight' https://hellopoetry.com/poem/68923/first-sight/is written by Philip Larkin and in contrast to his more famous cynical style is profoundly uplifting. The first verse describes how it must feel to be a new born lamb facing Winter's blast; 'all they see outside the fold is a wretched width of cold'. The second verse reassures us that it will not always be like this, that earth has an immeasurable surprise waiting with a promise of something utterly unlike the snow. I have always related to these words, partially because I grew up on a farm and experienced plenty of tiny lambs suffering from exposure being coaxed back into life within the warmth of our kitchen. I have also felt it describes feelings of grief and depression, when we are helpless in our difficulties. Now we are all struggling with yet another lockdown I can relate to the words more than ever. Like earth's immeasurable surprise God's grace is there around us, waiting; we do not deserve it yet still it reveals its wonder. Philip Larkin was an atheist so I'm guessing that the religious meaning in this poem happened by co-incidence – or maybe Godincidence, God's grace hidden within him revealing itself in his words.
Philip Larkin, "First Sight"
Lambs that learn to walk in snow
When their bleating clouds the air
Meet a vast unwelcome, know
Nothing but a sunless glare.
Newly stumbling to and fro
All they find, outside the fold,
Is a wretched width of cold.
As they wait beside the ewe,
Her fleeces wetly caked, there lies
Hidden round them, waiting too,
Earth's immeasurable surprise.
They could not grasp it if they knew,
What so soon will wake and grow
Utterly unlike the snow.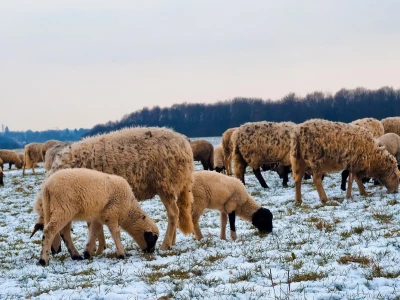 Day 3 – 19th Feb 21
From Phil Taylor of Woodley Methodist Church
https://youtu.be/aNz-33V1V8A
This is a popular upbeat modern version of a classic hymn.The tune called "Hatherop Castle" by Geoffrey Beaumont To me the words says it all "O Jesus I have promised to serve thee to the end for thou wilt ever be near me, The words throughout the hymn mean something to me and it is a hymn I would probably choose to have at my funeral.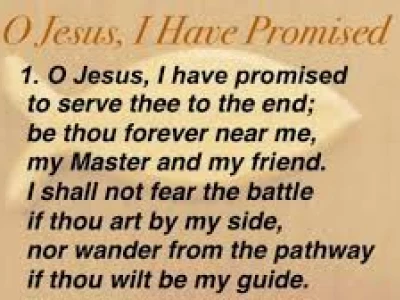 Day 4 – 20 Feb 2021
From Sue Shillito of St John's
One of my favourite Bible readings is John Chapter 1 verses 1-18
I have quoted the NIV and Good news Bibles
V 1-3 In the beginning was the word and the word was with God and the word was God. Through him all things were made
These verses tell us Jesus was there at the beginning; he was there with God, that through him and for him all things were made. Creation is nothing less than amazing, when I think of all the plants, insects, animals etc I am in wonder of it all and that God, through Jesus, loves and cares for each and every one of us.
Verses 4 and 5 tells us; The word, Jesus, was the source of life, the light of men, that the light shines in the darkness.
In the NIV the words are
The light shines in the darkness, but the darkness has not understood it.
The Good News Bible translates as,
The light shines in the darkness, and the darkness has never put it out.
Through these times of the pandemic we perhaps feel we are in dark times. The difficulty of living in isolation from one another, those who grieve for lost loved ones. Those who have no jobs, lost their business, or on a lower income. The world is upside down and longing for light.
Verses 4&5 tell me that the light of Jesus is still and ever will be there for us. Though there are those who don't, can't, understand our faith, the darkness of this world cannot put the light of Jesus out.
Verse 12 to those who believed in his name he gave the right to become children of God
Verse 16 From the fullness of his grace we have all received one blessing after another
Verse 18 No one has ever seen God, but God the one and only, who is at the Father's side, has made him known.
Good News reads;- No one has ever seen God. The only Son, who is the same as God and is at the Father's side, he has made him known.
I find all these verses very encouraging. To be a part of God's family, a child of God, to be a part of the Trinity of God, God the Father, God the Son and God the Spirit. To know the blessings of God in my life. To daily thank God for his goodness, even in difficult times.
I feel the love of God through this passage, The love and grace of Jesus, coming into the world willing to be a sacrifice for our sinfulness, willing to bring us back into the family of God.
I would say for now at this time, the verse that speaks out loud to me is
The light shines in the darkness, and the darkness has never put it out.
Thanks be to God, Amen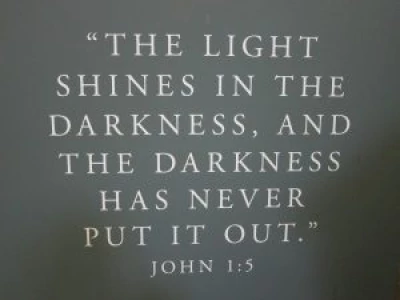 Day 5 – 22 Feb 2021
From Betty Allport – Heaton Moor United Church
I love being by ,in or on the water where I feel particularly close to God. All sorts of water – river, canal, waterfall, lake but particularly by the sea .
Water is so unpredictable and touches all my emotions .
I feel Gods presence in the calm still water of a canal, so close to creation .
But the Power and excitement of God is felt in the strength and turbulence of crashing waves and huge white rollers. All life's moods are expressed by the sea.
No doubt who is our Creator.
Even the winds and waves obey Him.
I feel exhilarated and renewed.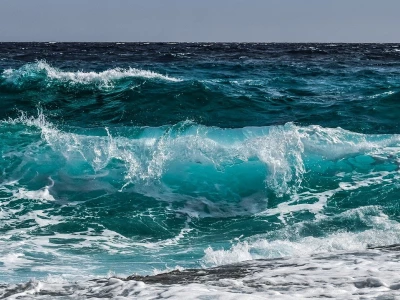 Day 6 – 23 Feb 2021
From Sue Skidmore of Woodley Methodist Church.
The Prayer by Josh Groban and Charlotte Church – It is a beautiful song which speaks to me of God always being present in my life through good times and bad and that I only have to turn to him for his guidance and care.
https://www.youtube.com/watch?v=zCzLU8gnWAQ&feature=emb_logo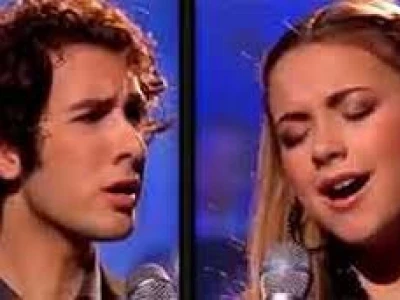 Day 7 – 24 Feb 2021
From Val Rowlands of Windlehurst Methodist Church
Will your Anchor Hold in the Storms of Life? Singing the Faith 645
My maternal grandfather was a sea Captain sailing, under sail and then by steam, from Liverpool to China. He died when I was five but I remember him as a formidable man singing this at the top of his voice. As children my Mum and her sister had to sing it to him, word perfect, every time he came home on leave. It has always been a favourite hymn in our family, we sang it at my Mum's funeral and also at her sisters. Both services were at Windlehurst M.C. Personally Bernie and I have found the words a huge comfort and affirmation in times of great anxiety.
https://www.youtube.com/watch?v=PTfypuXwrMA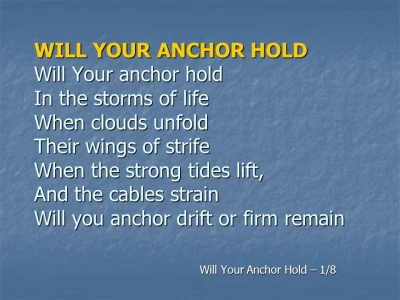 Day 8 – 25 Feb 2021
From Carol Jack of Heaton Moor United Church
Zephaniah 3:17 reminds me of the precious times when I held each of my 5 babies in my arms and sang to them.
"The Lord your God is with you,
the Mighty Warrior who saves.
He will take great delight in you;
in his love he will no longer rebuke you,
but will rejoice over you with singing."
I love to think of God holding us in his arms and delighting in us in the same way.
Day 9 – 26 Feb 2021
From Andy Stoker of Dialstone Lane Methodist church
I am helped to explore my faith by art. I have little technical appreciation of art and my knowledge of its history is patchy at best – yet exploring a piece of art – sometimes with the help of a commentary, can help. I get a free email each day from https://www.christian.art/index.php which includes the lectionary Bible reading and an associated artwork, together with some notes. For example, a recent post introduced me to "Prayer before the Meal" by Vincent van Gogh – which shows a solitary old man praying before his meal. The notes remind us that creative ideas can sometimes come from times of withdrawal and contemplation. There is hope in a time of pandemic.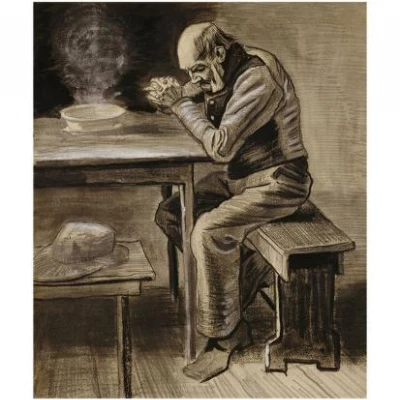 Day 10 – 27 Feb 2021
From Daphne Ellis of Romiley Methodist Church
We are able to love because God first loved us.
God came to us in Jesus Christ who lived with us, suffered with us and died.
This is how much God loves us, moving us to respond with a heart full of devotion.
Our souls, minds and strengths , to love God and our neighbour as ourselves.
God's Spirit fills us if we are ready to receive, making us through channels through which love flows on in caring, and reconciling action for others.
Let us believe in the power of love, to end the problems between individuals and nations, to defeat evil and clear the darkness.
The power of love is absolute, infinite and triumphs over death.
It gives rise to hope and is the ground of our faith.
Love grows within us through prayer and reliance on the unconditional grace of God.
Lord God it is through love that you paid the sacrifice for us, crucified and died.
Love is sensitive to pain, yet does not take offence or harbour Ill thoughts.
There is no end to its forgiveness and caring.
Love heals the broken hearted and restores rights to the victims of injustice.
Lord God, through your Son Jesus Christ our risen Lord and Saviour, May we grow in love and through service, into the unity of the Body of Christ.
We pray that we may become instruments through which you give to us your Holy Spirit to empower us to be your disciples.
https://www.youtube.com/watch?v=5OdlpJZVs0A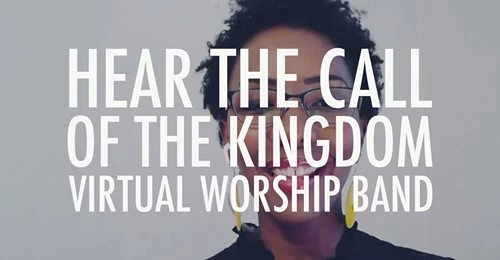 Day 11 – 1 March 2021
From Rev Lindsay Kemp
This little book, produced each year with a new theme offers something for every day. I can always find something that will help, comfort, challenge, reassure, inspire or whatever I need at any time, even if I have to cheat and look on a different day! This book invites us to pray with our brothers and sisters up and down this country and across the world, not only bringing us closer to God through our brothers and sisters, but bringing us closer to our brothers and sisters in God.
https://www.methodist.org.uk/our-faith/prayer/methodist-prayer-handbook/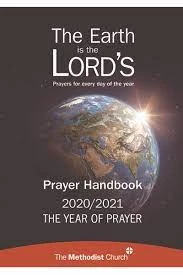 Day 12 – 2 March 2021
From Frank Dean of Christ Church
1Kings 19: 9 – 16
In the first service that I was asked to lead the passage I had to preach on was this Old Testament story. Elijah alone on Mount Horeb.
Feeling depressed, in fear of his life, not knowing which way to turn, and shouting out 'Why me?' Elijah provides a picture that most of us would recognise. Who amongst us has never shouted 'Why me?' Who has never felt alone? Who has never believed that they are the only one doing anything? Yet we should take hope from this passage. If someone as great as the prophet Elijah can feel abandoned and can question what is happening in their lives, then why not us? Elijah (like us often) expects some great event or sign from God, like an earthquake, tornado, or a fire. Eventually, he calms down and only then can he hear the still small voice of God guiding him back on track and onwards to greater things.
During this time of Lent it might be useful to take some time alone, to sit calmly, to lay out our fears and be open to God's gentle guidance.
1 Kings 19:9-16
9 There he went into a cave and spent the night. And the word of the Lord came to him: "What are you doing here, Elijah?"
10 He replied, "I have been very zealous for the Lord God Almighty. The Israelites have rejected your covenant, torn down your altars, and put your prophets to death with the sword. I am the only one left, and now they are trying to kill me too."
11 The Lord said, "Go out and stand on the mountain in the presence of the Lord, for the Lord is about to pass by."
Then a great and powerful wind tore the mountains apart and shattered the rocks before the Lord, but the Lord was not in the wind. After the wind there was an earthquake, but the Lord was not in the earthquake. 12 After the earthquake came a fire, but the Lord was not in the fire. And after the fire came a gentle whisper. 13 When Elijah heard it, he pulled his cloak over his face and went out and stood at the mouth of the cave.
Then a voice said to him, "What are you doing here, Elijah?"
14 He replied, "I have been very zealous for the Lord God Almighty. The Israelites have rejected your covenant, torn down your altars, and put your prophets to death with the sword. I am the only one left, and now they are trying to kill me too."
15 The Lord said to him, "Go back the way you came, and go to the Desert of Damascus. When you get there, anoint Hazael king over Aram. 16 Also, anoint Jehu son of Nimshi king over Israel, and anoint Elisha son of Shaphat from Abel Meholah to succeed you as prophet.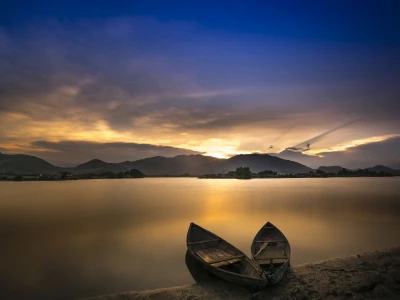 Day 13 – 3 March 2021
From Abi Smith
I have chosen the song "My Lighthouse" by Rend Collective
Sometimes being in a pandemic feels like being in a rough sea and I like the thought of God being a lighthouse that shows us the way to safety.
On a dark night, the lighthouse will always shine through.
https://www.youtube.com/watch?v=lFBZJGSgyVQ
Day 14 – 4 March 2021
From Mary Chriscoli of Windlehurst Methodist Church
I am not a fan of Winter and when we reach March, I get a lift in my spirit as the days lengthen, the weather warms up, trees and plants start to grow, and best of all, flowers start appearing in abundance – crocus, primulas, pansies are all common and also blackthorn and cherry plum blossom.
As we approach this time, this hymn "For the Beauty of the Earth" comes to my mind.
I love hymns and often find myself singing them in my head, not being one to sing aloud unless I can be sure no one is listening. This is always helpful, appropriate and so very comforting.
https://www.youtube.com/watch?v=2a8v2MqO7yg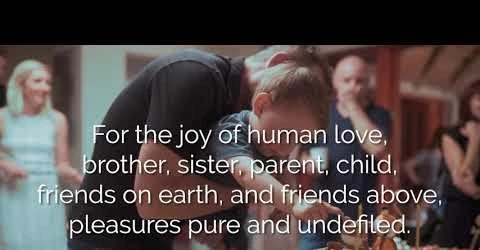 Day 15 – 5 March 2021
From Barbara Aspinall of Edgeley Community Church
Where do I feel nearer to God? When I am outdoors and walking, colours of the seasons, creation changing each month, something to stop me and take a moment to thank God. To be able to talk, pray with God as I walk, even bring a sermon to fruition, although I seem to forget what I have said before I reach home. Notebooks are something I should carry at all times. One thing I generally have is my phone or camera to catch the moment, even if it is not quite the same when I look back, I can still remember.
Thank you God for the creation of life that surrounds us every day and gives us the opportunity to speak and listen to Him.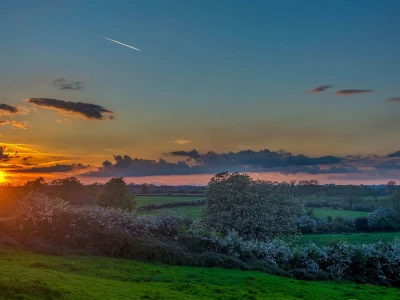 Day 16 – 6 March 2021
From Chris Cowlishaw of Heaton Mersey Methodist Church
The Balanced Ministry
On the A6 coming up the hill from Debenhams corner, as you reach George's Road, there is a big Victorian Church building, Wycliffe Congregational Church. It was recently refurbished with a grant from English Heritage...
It had a massive worship area and gallery with around 10 steps to an imposing central pulpit. On one of the pillars is a plaque – to a former Minister of well over100 years ago. This was a time when that part of Stockport was densely populated. The plaque reads as follows: -
The Reverend Harold Bennett.
He led his hearers to faith in Jesus Christ
and was greatly loved for his kind ministrations
to the sick and the poor.
There you have it – the balanced ministry of Word and Deed – following the example of the Lord Jesus Christ.
We read in Matthew's gospel Ch.9 v. 35, that Jesus went through all the towns and villages teaching in their synagogues, preaching the good news of the Kingdom and healing every kind of disease and sickness.
It is clear from the gospels that He taught His disciples to follow His example.
An example of teaching and preaching and of caring for those on the margins.
This is a very helpful insight and example for the Church to practice.
The ministry of the Word, and the ministry of the Deed.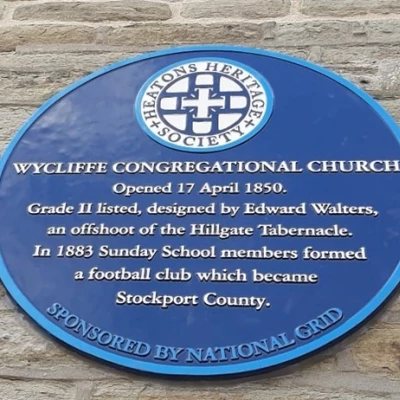 Day 17 – 8 March 2021
From David Gordon of Romiley Methodist Church
When I had to retire through ill health some years ago it took me a long time to get over it. I used to spend most of my days out walking in the hills of Derbyshire, a place I still love. It is a place I feel close to God and find it very relaxing. I was made ill by the pressures of my work and still, 11 years later, have days when it affects me.
Out walking I would often recall this Psalm.
Psalm 121
A song of ascents.
1 I lift up my eyes to the mountains--
where does my help come from?
2 My help comes from the Lord,
the Maker of heaven and earth.
3 He will not let your foot slip--
he who watches over you will not slumber;
4 indeed, he who watches over Israel
will neither slumber nor sleep.
5 The Lord watches over you--
the Lord is your shade at your right hand;
6 the sun will not harm you by day,
nor the moon by night.
7 The Lord will keep you from all harm--
he will watch over your life;
8 the Lord will watch over your coming and going
both now and forevermore.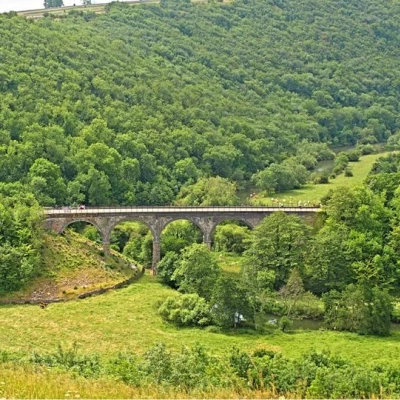 Day 18 – 9 March 2021
From Keith Tonge of Hazel Grove Methodist Church
Let me offer a Bible verse,a hymn and a quotation. The Bible verse- James 2 verse 26 from NEB- As the body is dead when there is no breath left in it, so faith divorced from deeds is lifeless as a corpse. The hymn, one of my favourites, is StF 415 by Fred Pratt Green, The Church of Christ in every age, which speaks of our need, if we are to survive, to be outward looking in service and care for the victims of our society. The quotation I saw in a book review in a recent copy of the Methodist Recorder. It is by Geoffrey Studdert Kennedy. If finding God in our churches leads to us losing him in our factories, then better we tear down those churches, for God must hate the sight of them. This speaks to me about a focus beyond the walls of the church.
They all speak to me of a faith which becomes relevant when we allow it to influence our actions and activities throughout the week. Allow me to mention another hymn, StF 619, which I found while planning my wife's funeral service. I find it's words inspirational. Our faith is at it's best when we are helping others to realise their potential in life, whether those others are close or far away.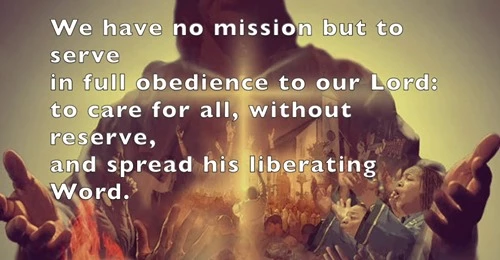 Day 19 – 10 March 2021
From Ron Wild of Woodley Methodist Church
I'm sharing this credit card sized picture of a verse and goldfish.
Nearly 12 years ago I found this picture in the footwell of a firms van.
I worked with over 140 great guys in an engineering firm. But I was the only one who was a Christian.
This often resulted in being sarcastically questioned or ridiculed, so I was very surprised when I found this card, which gave me strength in my faith, and has been kept , ever since.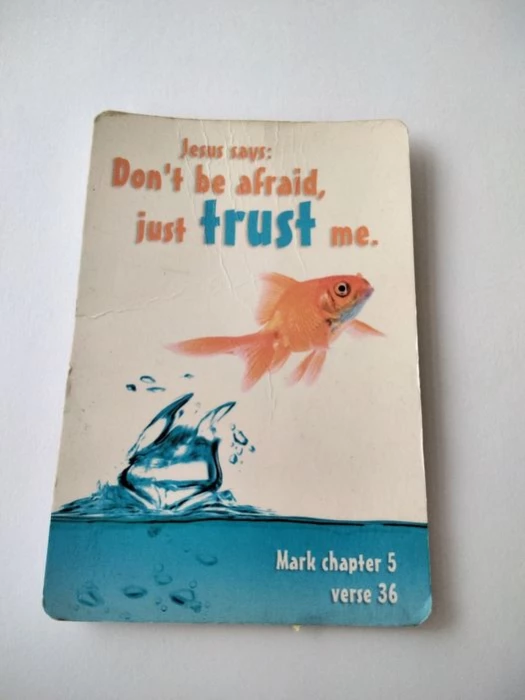 Day 20 – 11 March 2021
From Martin Goddard of Woodley Methodist Church
We don't praise God because he needs our praise but because we need to praise Him and when we can align our thoughts with His thoughts and or words with His words and our prayers with His prayers then mountains get moved.
https://www.youtube.com/watch?v=m-Udb0pX2jU.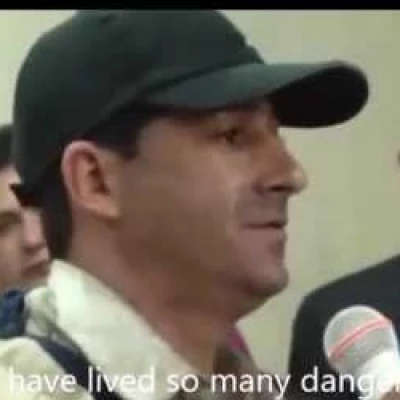 Day 21 – 12 March 2021
From Annette Wild of Woodley Methodist Church
God means everything to me. He walks with me ever step I take on my journey of faith. He fills my life with his patience, love and guidance. He gives me opportunities even if it means going out of my comfort zone. He excepts me warts and all. The words close to my heart are Abide in me and I in you (John 15:7). Such powerful words of assurance of never facing anything alone.
Day 22 – 13 March 2021
From Raymond Cochrane of Romiley Methodist Church
Every week I sit with people (largely on the phone at this time, but normally face to face) who feel that their lives, to use street language "have or are going down the toilet". Their lives are filled with fear, lostness, chaos, shame, guilt, regret, remorse and lots of other anguish and pain I could list. The bottom line, however, is, that at these moments in their lives they feel lost, confused, alone and without hope. If I could pause at this moment and ask you to remember to pray for those who suffer with and work in Mental Health and Psychotherapy. To continue then, you see it is not that Christian's don't have or get mental health issues, it is that even in the darkest times I know that I will never be left alone, I will never be forsaken and that for all of this I have Jesus.
Scripture: Hebrews 13: 5b--6a New Revised Standard Version
5b for he has said, "I will never leave you or forsake you." 6 So we can say with confidence,
"The Lord is my helper; I will not be afraid."
We Methodist know the power of music so listen to this wonderful song by Graham Kendrick, it might help you to live in the knowledge that you are very much loved.
https://www.youtube.com/watch?v=1MOS6zb3ysg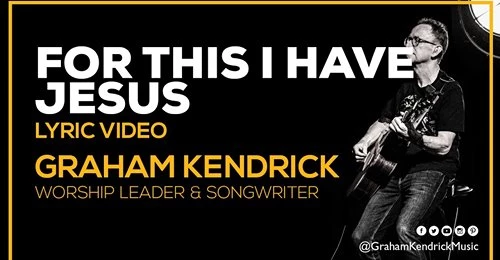 Day 23 – 15 March 2021
From Sharon Heginbotham of Heaton Moor United Church
A boot full of daffodils
Last week I had the pleasure of working with a team of people at Heaton Moor United Church to deliver daffodils to the members in preparation for Mothering Sunday .
We are all mothers through the care and love we show each other everyday, irrespective of whether or not we have given birth to a child.
Showing love to each other through acts we do to make a person feel nurtured and care for is mothering .
Above all, keep loving one another earnestly, since love covers a multitude of sins. 1 Peter 4:8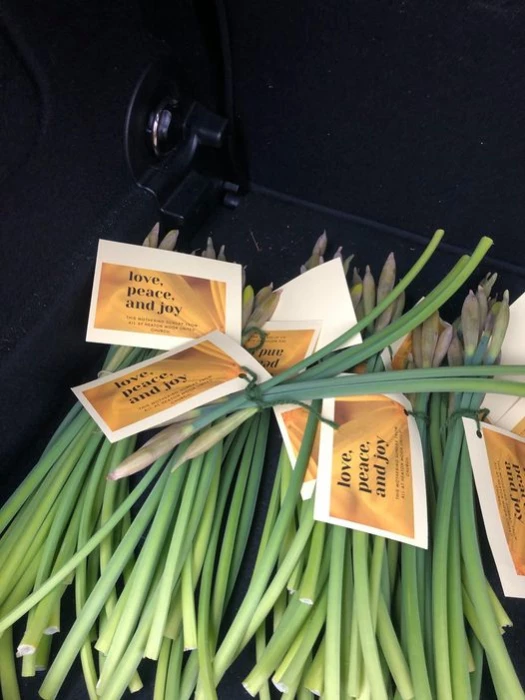 Day 24 – 16 March 2021
From John Hostler of Woodley Methodist Church
Psalm 103 is one of my favourites. It's a song of praise and gratitude to God. The writer pours out his whole self in praise (v.1) and imagines himself joining with the angels (v.20) and heavenly hosts (v.21) singing around the heavenly throne.
He does so because God is 'compassionate and gracious, slow to anger and abounding in steadfast love' (v.8). Those words are God's own description of himself, of course: that's how he introduces himself to Moses (Exodus 34.6). And the writer of the psalm knows that the description is absolutely true. He repeats the phrase 'steadfast love' no less than four times as he tells how God heals us (v.3), saves us (v.4) and blesses us with good things (v.5); how he is always ready to forgive (v.9) and reluctant to punish us (v.10); how he treats us gently 'like a father who has compassion for his children' (v.13) and fully understands our frailty and imperfection (v.14).
Henry Francis Lyte wrote many hymns based on the psalms and 'Praise my soul the King of Heaven' is his version of this one. I enjoy singing it and I look forward to when we can do so in church once again! But to be honest I find the psalm itself more moving. As I read it I reflect that three thousand years ago, in an ancient culture and a distant land, somebody else knew this loving, forgiving and generous God – the same Father whom Jesus knew centuries later and whom I know today. The writer's voice speaks to me across the years and puts into words of surpassing beauty and majesty my own sense of awe and gratitude at God's goodness and love. Oh praise the Lord, my soul, let my whole being praise him: what else can I say?
https://www.youtube.com/watch?v=rCRCZMmnwZQ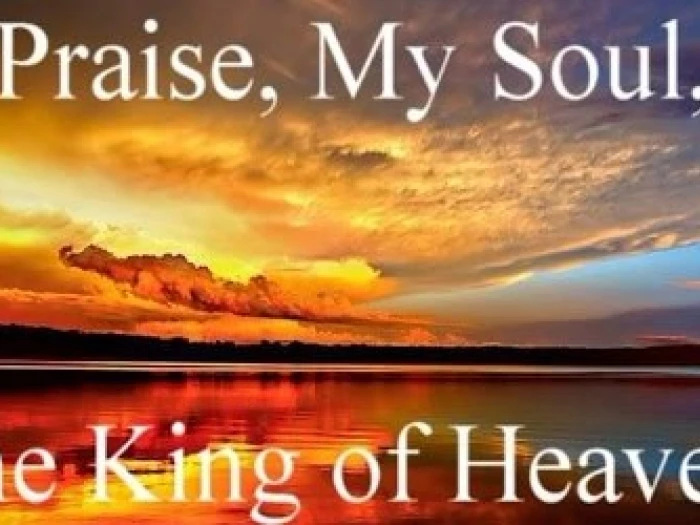 Day 25 – 17 March 2021
From Kathryn Price of Romiley Methodist Church
I sometimes find myself apologising for the fact that something I find very helpful in terms of encouraging faith are children's books, such as 'Henrietta's House' and 'The Little White Horse' by Elizabeth Goudge. In one of her adult books, 'The City of Bells', Henrietta is described as 'sensitive and romantic, playing so happily with the toys of religion and finding reality through them...' This seems to be what CS Lewis suggested about the Narnia books, that faith can be realised through stories and imagination, and grasped intuitively. A spiritual reality doesn't have to be understood to be experienced and enjoyed. So I won't apologise again, I'll just reread my old favourites.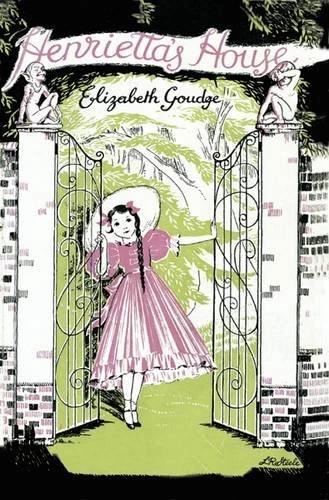 Day 26 – 18 March 2021
From Richard Goodall of Romiley Methodist Church
As a good Methodist (!) I often take inspiration from our hymn book. One favourite dates from the 19th century, by a Samuel Greg, though it did not make it into the current Singing the Faith from Hymns and Psalms (next time, maybe?!). One of our former congregants could recite it in full (or at least the 3 verses we have here: there is a fourth verse but I think it adds little). I may be unable to do that but I do admire how, in true Methodist fashion, it speaks of faith not just of itself but also faith in action. Reflect and enjoy!
Stay, Master, stay, upon this heavenly hill;
A little longer, let us linger still;
With all the mighty ones of old beside,
Near to God's holy presence still abide;
Before the throne of light we trembling stand,
And catch a glimpse into the spirit land.
Stay, Master, stay! we breathe a purer air;
This life is not the life that waits us there;
Thoughts, feelings, flashes, glimpses come and go;
We cannot speak them--nay, we do not know;
Wrapped in this cloud of light we seem to be
The thing we fain would grow--eternally.
No! saith the Lord, the hour is past, we go;
Our home, our life, our duties lie below.
While here we kneel upon the mount of prayer,
The plough lies waiting in the furrow there!
Here we sought God that we might know His will;
There we must do it, serve Him, seek Him still.
The tune is here: https://www.youtube.com/watch?v=LlWi00LuaQk
Day 27 – 19 March 2021
From Rev Cathy Bird (Our Superintendent)
For many Christians Lent is the time of year in which particular attention is given to our life of faith, to discerning the word of God and to addressing questions about who Jesus Christ is for us today, and how being a follower of Christ affects us. Some of you have been participating in our Circuit Lent Course which is challenging us to think about what it means to be a church which listens to the voices and perspectives in scripture that we don't usually hear in our churches; this is appropriate because Lent is also a time when people have traditionally engaged in civil disobedience, campaigning against things in society which they see as unjust. Last year, during the first lock down, I read a book "God's People and the Seduction of Empire" by Graham Turner. Please do seek it out. You can get a copy here:
https://www.sacristy.co.uk/books/theology/god-and-empire
Here is a poem I wrote after reading the book and I invite you to reflect upon it, as we consider all the things in our world today which seduce us and tempt us away from the life of justice and grace to which Christ calls us.
The Empires of Things
We finally see the empires of things
for what they are;
purveyors of half truths
at best -
viral,
clogging the lungs of those
smaller kingdoms of kindness
that are our true breath.
This great death reveals one hope,
and one hope only –
that we, exiles from joy,
will now settle
in that land of promise
which has thus far in eternity
been mistook for folly.
Cathy Bird May 2020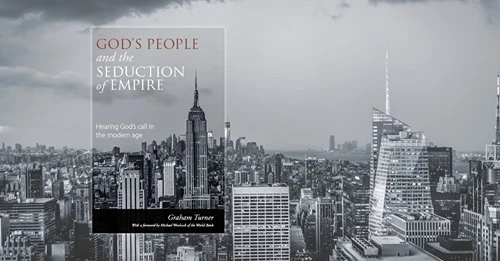 Day 28 – 20 March 2021
From Anne Goodall of Romiley Methodist Church
One of the inspirational hymns for me is 'When We Walk With the Lord'.
My Grandad was a Local Preacher for over 60 years. When I asked him about something he said he didn't know the answer as he was still learning about the walk with God – he was 91 at the time!
He said we just have to 'Trust and obey' like the chorus of the hymn.
So now, when I have a struggle with my faith, I remember what Grandad said and put my trust in God.
https://www.youtube.com/watch?v=KB4KcleYiWM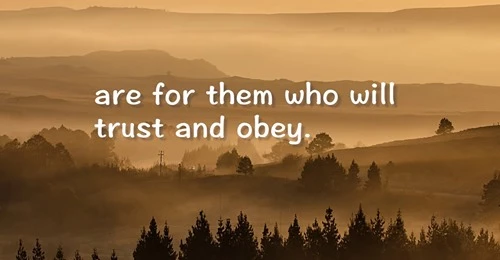 Day 29 – 22 March 2021
From Sue Beatty of Marple Methodist Church and Jayne Quinn of Hazel Grove Methodist Church
Sue says 'I love opening the curtains each morning and looking at the sky as a new day dawns. I can often hear birdsong, and I watch the birdfeeder outside the window to see which bird species will be the first visitor: usually a goldfinch, but sometimes beaten to it by robin, blue tit or chaffinch. I feel God's love for me and all the earth in the wonder of creation and the daily renewing of hope as darkness gives way to light. The hymn "Morning has broken" captures my sense of wonder and praise at all that God has created and blessed.'
Jayne says 'This song reminds me of God's beautiful creation, our world. Being outside, just walking or pottering in my garden, getting absorbed in the beauty of nature, plants, animals and birds, speaks to my soul. It's where I feel closest to God and find restoration from the stresses of everyday life. I especially like the line "Praise with elation, praise every morning, God's recreation of the new day". If God can recreate something as majestic and beautiful as a "new day", with all that has to offer, how much more can he recreate us? There is always hope of receiving God's love and mercy, renewed each day.'
https://www.youtube.com/watch?v=e0TInLOJuUM
Day 30 – 23 March 2021
From Jill Barber of Heaton Mersey Methodist Church
Something secular but with some themes that seem appropriate for Lent, and especially Lent in lockdown. "I will hold on hope" repeated with increasing desperation, but repeated nonetheless, speaks to our times.
https://www.youtube.com/watch?v=81DAIb6l9jI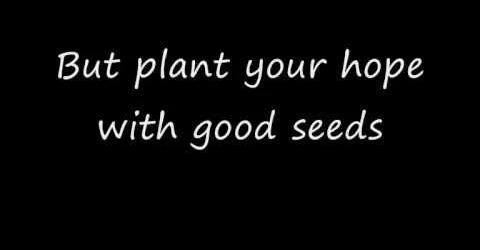 Day 31 – 24 March 2021
From Viki Packman of The Ridge Methodist Church
Here are two photos, both of which are a similar sentiment.
The morning prayer was introduced to me by a Christian friend at work about 30 years ago. I have it on my kitchen wall. The daily reminder of God's love, and that he is always with us, has been such a comfort in many, many situations: sharing joy, seeking strength when worried, and feeling so humble and grateful.
I bought the card with the Proverbs verse when in a church on holiday about ten years ago. It reminds me to be humble, and trusting, knowing that God has a plan, and if I walk with him all will be well.
I have this card on the wall by the side of my desk: it challenges me not to overthink, and remember to pray with trust.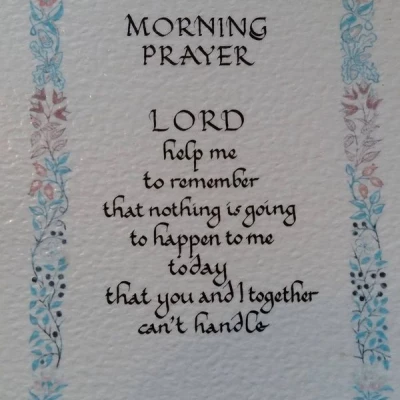 Day 32 – 25 March 2021
From Adrian Law of Hazel Grove Methodist Church
For just over a year now I have been trying to make much-needed inroads into a range of neglected books on our bookshelves, the latest being Richard Holloway's 'A LITTLE HISTORY OF RELIGION' (2016). The cover describes it as a retelling of 'the entire history of religion .... with deepest respect and a keen commitment to accuracy .... for those with faith and without' but then adds 'especially for young readers who might be making their minds up'. At the age of 71 I have to accept I no longer fit into such an age group, but as someone who continues to spend time 'making his mind up' in one way or another, I decided to continue .... and how glad I have, for it's a grand read.
Coincidentally (I think) for this time of year, the book happens to be divided into 40 chapters, each of which runs for just five or so pages and that, together with its story-like style, makes it easily accessible and digestible. I am now into the final five chapters where the American spiritual/religious story, beginning with its original native peoples, is being explored – and this culminates in the challenging statement 'as we have seen so often in this book, religion may begin with mystical experiences but it always leads to politics'.
So I find myself asking a question in relation to our faith: what is of primary importance in the life of the world – what we may believe or how we live alongside each other?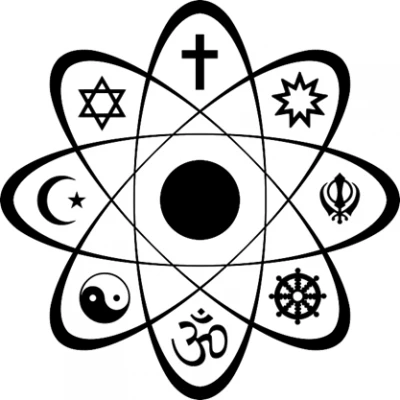 Day 33 – 26 March 2021
From Rachael Watson of Trinity Methodist Church
I have very much enjoyed listening to and reading several writings of the late Irish philosopher, John Moriarty.
He was a wise man and a very deep thinker. Sometimes too deep for me to follow but this is one of his quotes:
"I can not find you God. And the reason I can not find you is simple: It is in me, that eclipses you, that I seek you."
In other words, as humans, we get in our own way when trying to seek God. John Moriarty also made this plea/prayer to God: "Let me be as out of Your way awake, as I am in sleep."
This chimed with me. I could easily see how I am often 'in the way' of what God might be showing me or telling me. The noise of our own minds, emotions, opinions and plans can drown God out. So often, we just want God to fit in with what we think.
I discovered a poem by C.S Lewis which speaks of this 'getting out of our own way.' It is searingly honest but, perhaps, in this time of Lent, it is an interesting concept that we might be called to 'fast' not from food but from aspects of our own 'self' that could be drowning out that 'whisper' of God in our lives.
AS THE RUIN FALLS:
All this is flashy rhetoric about loving you.
I never had a selfless thought since I was born
I am mercenary and self seeking through and through
I want God, you, all friends to serve my turn.
Peace, reassurance, pleasure are the goals I seek.
I can not crawl one inch outside my own skin
I talk of love-----a scholar's parrot may talk Greek.
But, self imprisoned, always end where I begin.
Only that now you have taught me (but how late) my lack
I see the chasm. And everything you are was making
My heart into a bridge by which I might get back
From exile, and grown man. And now the bridge is breaking.
For this I bless you as the ruin falls. The pain
You gave me are more precious than all other gains.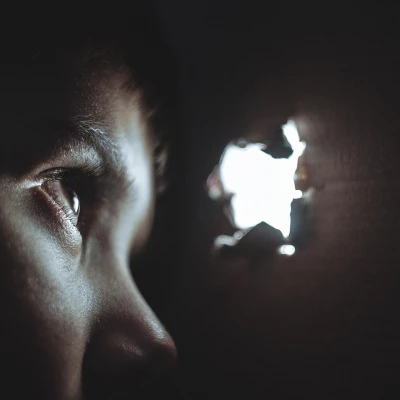 Day 34 – 27th March 2021
From Rev Raj Patta
This is a song that we wrote about Lent.
https://youtu.be/CYEsXkVugoM
Day 35 – 29 March 2021
From Christine Hufton, Circuit Administration Manager
Like some people who have submitted for 40 Days of Faith, I turned to my funeral playlist for inspiration. It is not as depressing as it sounds! Perhaps more of a Desert Island Discs exercise. The Wind by Cat Stevens always centres me. It is the sweetest most soul-touching song I have ever heard.
I listen to the wind, to the wind of my soul
Where I'll end up, well, I think only God really knows
I've sat upon the setting sun
But never, never, never, never
I never wanted water once
No never, never, never
I listen to my words but they fall far below
I let my music take me where my heart wants to go
I swam upon the Devil's lake
But never, never, never, never
I'll never make the same mistake
No, never, never, never
https://www.youtube.com/watch?v=yXuq6XpoasE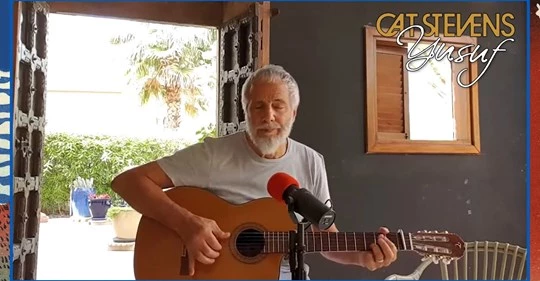 Day 36 – 30 March 2021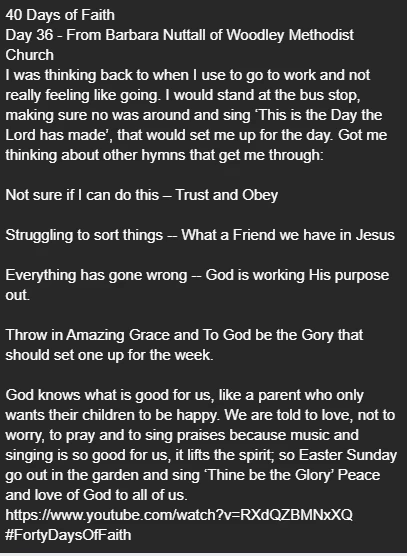 Watch the Worldwide Virtual Easter Choir sing Thine Be the Glory – Click here.
Day 37 – 31 March 2021
From Helen Stocks of Windlehurst Methodist Church
Thinking about what I could write suddenly evoked a memory from when I was a little girl, about sixty years ago. I can clearly remember going downstairs on a Sunday morning before my parents got up, to play the piano in the front room! I always chose the same hymn, 'There is a Green Hill Far Away.' I was able to read the words, but had no idea of the tune, so I just made it up, playing away with my finger, (possibly two!) singing along happily! On Easter Sunday, my mum had always made me a new dress and coat. She was a really talented seamstress, (a skill I unfortunately did not inherit) with a pair of little white gloves to complete the ensemble. We were then ready to go to Sunday School at Windlehurst Methodist Church. A new outfit to celebrate new beginnings and the promise of Spring. A quick search reveals that the hymn was originally written as a children's hymn, although now is usually sung for Passiontide. The words are by Cecil Frances Alexander, and the most popular tune by William Horsley. The text was first published in 'Hymns for Children' in 1848.
Now Hymn number 284 in StF.
So all these years later I find I chose a most suitable hymn after all! To which I now know the correct tune!
https://m.youtube.com/watch?v=23rHbE27YuQ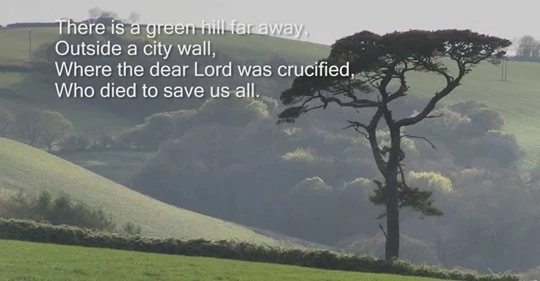 Day 38 – 1 April 2021
From Jill Barber of Heaton Mersey Methodist Church
This is one of my lock-down projects – Mendelssohn's setting of psalm 121. I've set it in St Paul's Heaton Moor because that's where my choir sings.
1 I lift up my eyes to the mountains--
where does my help come from?
2 My help comes from the Lord,
the Maker of heaven and earth.
3 He will not let your foot slip--
he who watches over you will not slumber;
4 indeed, he who watches over Israel
will neither slumber nor sleep.
5 The Lord watches over you--
the Lord is your shade at your right hand;
6 the sun will not harm you by day,
nor the moon by night.
7 The Lord will keep you from all harm--
he will watch over your life;
8 the Lord will watch over your coming and going
both now and forevermore.
https://www.youtube.com/watch?v=DUJ92pTmCyw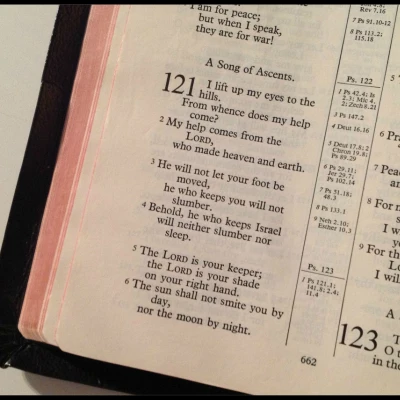 Day 39 – 2 April 2021
From Rev Katie Smith
I have this postcard on my wall, and only recently realised that the artist was Charlie Mackesy who has brought a lot of encouragement to people through his drawings in the pandemic.
This picture reflects on the story of the prodigal son from Luke 15, and reminds us of the constancy of the Father's love and his immense desire to be reunited with us, even when we have rejected him utterly.
Day 40 – 3 April 2021
From Phil Taylor of Woodley Methodist Church
Another hymn is "At the Name of Jesus" to the tune Camberwell. Much like, O Jesus I have promised the tune is a likeable one the Tempo and the musical interlude between verses I like. and again the words when studied have some great meaning
I remember Dorothy Robinson playing this on the old Church Organ when I first came to Woodley and again it will has great memories for me.
https://youtu.be/_7w-tDjlpgk