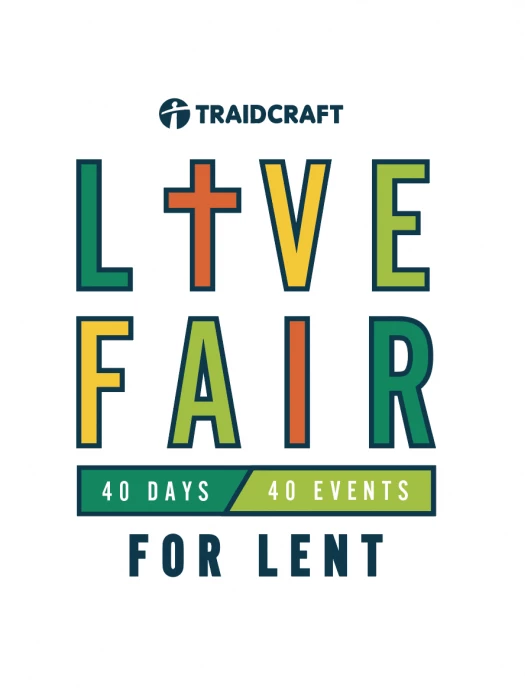 Traidcraft – Live Fair for Lent Tuesday 9th March on zoom.
We're excited that here in the United Stockport Circuit, as part of the Eco-Task Group, we have the opportunity to attend a presentation by Matt Oliver, who works for Traidcraft, highlighting all sorts of ideas, products, producer stories, and facts about Fair Trade. It will highlight the fact that Lent isn't all about giving things up, but can be an opportunity to learn and try out new things – and that when people ask you whether Fair Trade makes a difference, you'll have some answers. You don't need to let us know if you'd like to come, but if you'd like a copy of the new Traidcraft catalogue beforehand please get in touch (details below).
Topic: Lent Road Show (Cat Stoker)
Time: Mar 9, 2021 06:30 PM London
Join Zoom Meeting The presentation will start at 6.45 but the zoom meeting will be open from 6.30.
https://us02web.zoom.us/j/86805452033
Meeting ID: 868 0545 2033
Dial by your location
0203 481 5237 United Kingdom 0131 460 1196 United Kingdom
0203 051 2874 United Kingdom 0203 481 5240 United Kingdom
0203 901 7895 United Kingdom
Meeting ID: 868 0545 2033
In addition, I have plenty of stock in at present, so I'd love to hear from you if you'd like a Covid safe Traidcraft delivery.
Catriona Stoker, Dialstone Lane Methodist Church, Tel 487 2010; email – cat.stoker@btinternet.com