Webteam:
December 2018
Rev'd Andrew Lunn's Christmas Letter
Dear Friends,
I have long loved the old carol 'Jesus Christ the apple tree', while at the same time wondering what it was about. It arises in part from the old practice of wassailing, singing over the apple orchards to encourage them to be fruitful. But in time I discovered that it's central theme is desire as it reflects on a single verse of the Song of Songs:
As an apple tree among the trees of the wood,
so is my beloved among young men.
With great delight I sat in his shadow,
and his fruit was sweet to my taste.
Song of Solomon 2:3
The beloved, the object of desire above all others, is Jesus Christ. Standing out among the trees of the wood, he is a thing of fruitfulness and beauty, of pleasure, rest and life. Above all, he is the object of the poet's desire.
The tree of life my soul hath seen,
Laden with fruit and always green:
The trees of nature fruitless be
Compared with Christ the apple tree.
We can have desires for things trivial, and for things of great profundity. 'What do you want for Christmas?' We've all been asked, and I'm sure you've heard the story (whether true or not is unclear) about the radio station in Washington which phoned different ambassadors to ask them what they would most like for Christmas. The French ambassador replied that he hoped for peace on earth; the Russian, freedom for the world's people. When the call went to the British embassy the ambassador replied, "Well, that's very nice of you to ask. I'd quite like a box of crystallized fruit."
For happiness I long have sought,
And pleasure dearly I have bought:
I missed of all; but now I see
'Tis found in Christ the apple tree.
Desire drives our consumer culture. Adverts whet our desire, and connect ordinary objects with values. "Do you want fun or popularity, sophistication or beauty or freedom?" they ask; "Then buy our make-up or car, our beer or our shampoo." Desire drives our politics too: desires connected with ideas of what it means to be British or European; desires for ourselves, and also to some extent desires for others.
'What do you want for Christmas?' The desire to sit in the shade of Jesus, to eat of his fruit, is a desire to compensate for all others, and outweighs them all.
I'm weary with my former toil,
Here I will sit and rest awhile:
Under the shadow I will be,
Of Jesus Christ the apple tree.
My prayer for you this Christmas is that you will know again your heart's desire in Jesus Christ; that his presence as 'God with us' will be sufficient for you; that you might hasten with the shepherds to be with him; and that you might thrive in him.
This fruit doth make my soul to thrive,
It keeps my dying faith alive;
Which makes my soul in haste to be
With Jesus Christ the apple tree.
Grace and peace to you this Christmas time.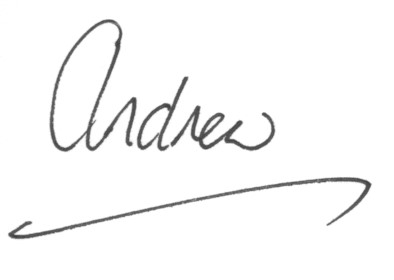 Chair of Manchester & Stockport Methodist District
You may also be interested in