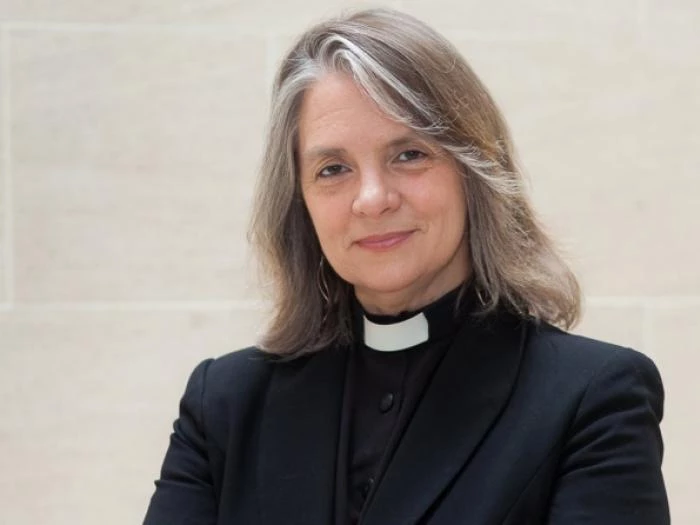 A Message from the Superintendent Minister

My Dear Friends,
The tone of this letter may be a little more personal than usual. I want to thank all of you for the messages of love and support, and for the prayers – the strength of which I have felt continually – over the last few weeks as I have been nursing my mother through a terminal illness. Although I have been geographically away, your presence in these ways (as well as through the magic of Zoom!) has kept me feeling close. We realised my mother was in the very final stages of her life around 5 days ago when we were told by the nursing professionals that we could expect the end to come at any time. She finally took her last breath yesterday. It was peaceful and beautiful, and I was with her, along with my daughter, brother and sister in law.
Along with the deep sadness, there was a sense of relief that the 'waiting game' was over. The waiting was almost the hardest part, as any of you who have been through such an experience will know. The rollercoaster of emotions; on the one hand the sense of guilt each time I caught myself wishing that the next breath – for her sake and ours – would be the last; on the other hand, the sense of peace in knowing she was not in pain and not afraid to die, and the comfort in knowing of her solid faith that she was travelling into to arms of (in her words) 'a wonderful God'.
I have come to think over the last few months, since we received her terminal diagnosis, that what we were living through was not so much an approach to the end, but rather a time of transition. In saying this, I am not denying the existence or reality of death. I have never really agreed with Henry Scott Holland when he says in his poem 'death is nothing at all.' Death is huge. Its impact often devastating. The physical absence of a loved one in your life can be the source of deep, ongoing pain demanding a total recalibration of life for those left behind. It is important that these things are acknowledged and recognised and spoken about. It is true however that in many senses death IS final. Yet it is also true that for those left behind life does go on, and for those who have died the mystery of eternity opens up as they walk through the metaphorical 'valley of death.' Hence it being a time of transition. Something like the preparations a parent makes with a young child so that they are ready to start their first day of school; the mental and practical preparation, culminating in walking them up to the school gate for the first time and handing them over into the care of their teacher who they have probably met before but are only just, from there on in, going to get to know fully. Or in a similar vein, dropping a grownup child off at college for the first time as they begin the adventure of moving away from home and entering the adult world. These life stages are so very tough, perhaps inevitable, a privilege. And the accompaniment of the parent along the way is crucial in helping the child make that transition smoothly.
In those more difficult moments when I was just sitting with my mum and wondering what it was I was really doing, and what the purpose of me being there was, I came to realise that it was the accompanying that was the thing. In her increasing frailty and eventual comatose state I (and other close relatives and carers) were able to prepare her. To comfort her, encourage her, laugh with her and reminisce with her, prayer and talk about life and faith with her, cry with her, help her to come to terms with her diagnosis, advocate on her behalf, feed her, help her to understand things when confusion took over, simply 'be' with her and hold her hand. Looking back now it felt is if we were 'walking her up to the gate'. It has been the inability to accompany loved ones in their final stages that has perhaps been the toughest thing about this pandemic, and I know that there are some of you who have not had the opportunity to 'be alongside' your loved one at the end of their life. In having had the privilege of that possibility myself, I can more fully understand your pain at not having been able to do that.
Perhaps the importance and significance of this 'accompanying' can only really be understood when we recognize that this is what God does for all of us. As we stumble through life, dying, of course, from the moment we are born, there is One who accompanies us. Whether it be the nebulous perception of an all-loving God, the incarnated presence of Jesus whose demonstration of unconditional love lives on in God's people, or the internal spirit strength that lives and moves within, around and between us – or something of all of these – we can at various points in our lives be more or less aware of God's accompanying us. As a young student I had on my study bedroom wall the classic "Footprints in the Sand". Sadly, the words are over-used now but it is a profound and poetic statement of God's unconditional companionship. The two sets of footprints in the sand symbolising God walking alongside us in the everyday, the mundane, and the single set of footprints representing, not that God has abandoned us, but rather how in times of spiritual or material deprivation, God carries us. Sometimes it is a carrying that is barely perceptible, especially if we are overwhelmed by grief, fear, doubt, cynicism, or anger. Sometimes we are very aware of it, either internally like a deep sense of peace, or externally as God works through his great family of people enabling us professionally and personally to care for one another. This God neither causes nor prevents death, yet we are offered an assurance that however short or long life is we never face it alone and we never leave this life alone.
As my mother's earthly life has drawn to a close, I am grateful for the chance to have accompanied her, and to help her make that transition into the mystery of eternal life. Similarly, I am grateful to be accompanied myself, to feel carried, by the God who through your prayers and love is made known to me every minute of the day.
I look forward to being back with you in the not too distant future, yet as we continue to live within the lockdown measures please remember:
In this time of isolation and separation may we feel the unity of God's spirit in the bonds of peace and love which connect us to one another.
When we feel lonely let us know that in Christ we are never alone.
When we feel isolated may we be reminded that within the worldwide Body of Christ we are always connected.
When we need a hug help us to feel the warmth of God's embrace
When we are compelled to keep our distance, may we be drawn close to each other within the Spirit of Companionship that flows from God and which moves through and between each one of us.

With love and blessings, Rev Cathy.
Notices
Helpful hint to find Zoom links quickly – Go to the calendar on the website (click here). If you click on the event you would like to attend, a box will pop up with the Zoom information. You can click on the link and go straight into the meeting.
Worship
See your local church notices for details but for the time being we are continuing our Circuit wide Zoom service at 3pm on Sundays. Login details as usual as follows:
https://us02web.zoom.us/j/87212246881?pwd=VXpyMzRYV21UZ1ZoYlkvc2R4dmV1QT09
Meeting ID: 872 1224 6881 Password: 974333
Looking Forward to Lent
Lent begins on Ash Wednesday 17th February. There will be various opportunities for Lenten Study and Reflection across the Circuit, in particular, please note:
Circuit Ash Wednesday Service on Zoom 7pm
Circuit Lenten Study Course 'Life Changing Stories: Scripture From the Margins'
Every Wednesday in Lent 7pm -8pm on Zoom, starting Wednesday 24th February led by the ministers.
The Bible shows us again and again that God is on the side of the poor and the oppressed. People on the margins. But too often, when we read scripture in our churches, we focus on other aspects of the story, or we are so familiar with the text that we don't notice the challenging things it has to say to us.Scripture from the Margins is a series of Bible studies that encourage people to focus on the voices and perspectives in scripture that we don't usually hear in our churches. If you are hoping to join the course, please download the associated book here: Option 1.
The Ash Wednesday Service and Lent Course will use the same Zoom Link as for Sunday Worship.
Forty Days of Faith
During Lent, we want to share what our faith means to us with one another through social media. You can find more information on how to get involved by clicking here. Look out for #FortyDaysOfFaith on our social media feeds. Click here to find out how you can contribute.
All WE CAN are also running an online Lent Course 'Change Begins in Lent' running at 8pm every Wednesday in Lent. To register please go to https://www.allwecan.org.uk/event/lentgroup/
Regenerate!
Who we are: Under 50ish Christians from around the circuit.
What we do: Meet together to share food, socialise, pray and support each other.
When we meet: Roughly every six weeks. We are now meeting on Zoom.
Next Meeting: Sunday 28th February at 7:30pm
We would love to see more people join our group. Please contact Tracy Brennan for more info. tracy@hmmc.org.uk
Circuit Prayer
As we continue into lockdown, let's continue to say this prayer together when we can, at 11am on a Sunday morning. This way we stay connected in a very really and tangible way with all those who are not yet able to come back to church. You can also read more about each church on the Circuit Website www.stockportcircuit.org.uk
God of Love and Life, we pray to you this morning for the life the United Stockport Methodist Circuit, for our sisters and brothers who belong to:
(pausing briefly to reflect after each name)
Christ Church Methodist /URC (Reddish)
Dialstone Lane Methodist Church
Davenport Methodist Church
Edgeley Community Church
Hazel Grove Methodist Church
Heaton Mersey Methodist Church
Heaton Moor United Church
Jubilee Methodist Church, (Marple Bridge)
Marple Methodist Church
The Ridge Methodist Church (Marple)
Romiley Methodist Church
St. Johns Methodist Church (Cheadle Heath)
Tiviot Dale Methodist Church (centre of Stockport)
Trinity Methodist Church, (Bramhall Lane)
Windlehurst Methodist Church (High Lane)
Woodley Methodist Church
We worship you, we give you thanks, we praise you for your glory. We ask that this time of crisis might pass and that those who suffer might find comfort and strength within the knowledge of your grace, revealed through the kindness and compassion of the people of God. Eternal God, though the self-offering of your Son you have filled our lives with your presence. Help us in our sufferings and trials. Fill us with hope and strengthen us in our weakness. Through Jesus Christ our Lord. Amen.