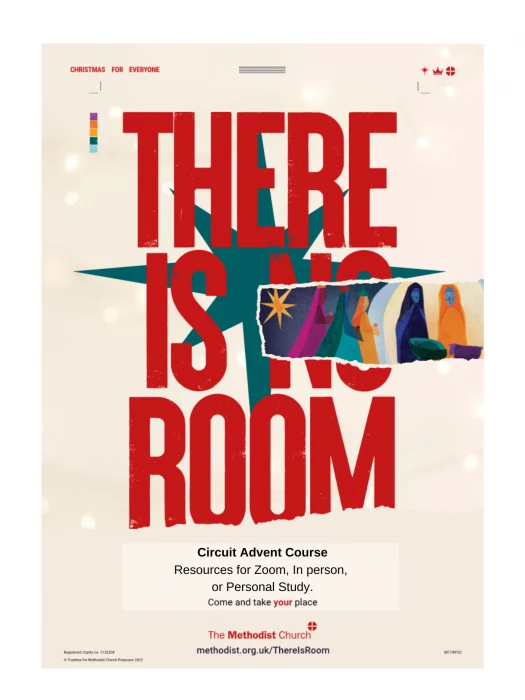 There is Room is our 2022 Advent course which seeks to demonstrate the Methodist Church as an open, welcoming and inclusive place for all. 
Courses will be held on Zoom every Thursday from 7 pm starting on 1st December and ending on 22nd December. The Zoom link can be found in the  calendar  of the website.
The Course book can be found  here . 
In person sessions;
Seed Café Marple Methodist Church 7pm Tuesdays starting 6th December – 20th DecemberDialstone Lane Methodist Church 7.30pm Mondays starting 5th December -12th December