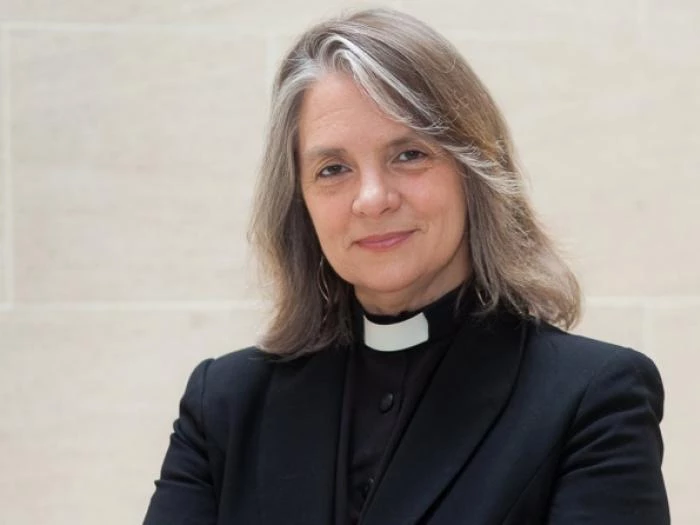 A Message from the Superintendent Minister April 1st 2020
Dear Friends,
We are now in the second week of our so called 'lockdown' and I know that for many of you this will be taking its toll – emotionally, practically, financially. In the world of mental health care, there are 5 things which are recognised as being important for human beings to thrive: connect with others, be active, take notice of the world around us, keep learning, and give. It may not be quite as easy right now to do all these things but there are ways. And if we also think of these 5 things in terms of our Christian life then they take on an even greater significance; certainly all these were important to the way Jesus lived his life and you might like to think of examples of them all. Our mental, physical and spiritual health are closely connected and only if we look after ourselves in all these respects can we be in a position to hear God's voice and to look after others.
And we have been looking after each other! Shopping, phone calls and messages of one kind or another – it is in times such as these (not that there are many precedents!) that we become most aware of the Church being, not a building or a structure, but a Body; a living, breathing community of people who, scattered and isolated tho' we are at the moment, can gather in spirit and in love – heart to heart – to share the good news of the all embracing love of God made visible in the life and ministry, death and resurrection of Jesus Christ.
The week leading up to and including Easter takes us on an emotional rollercoaster of a ride as we live with Christ and his friends through the suffering, betrayal and doubt of Holy Week and then share with Mary and the other disciples the joy and astonishment of the discovery of the resurrection. A whole life time of emotions packed into just a few days. It is the most significant week of the Christian year, beginning on Palm Sunday (this year on April 5th) when we recall Jesus' entry into Jerusalem. Jesus is initially hailed as a King but very quickly becomes the target of those who were threatened by his radical, transforming message of love and peace. Perhaps you have been able to receive a Palm Cross this year. If not, why not see if you can fashion one from something in your home or garden and use it as you pray at home on this day.
The pace quickly gathers as events unfold; we recall the woman anointing Jesus as if in preparation for his death and on Thursday (9th April) – known as Maundy Thursday, recalling the 'New Commandment' of Jesus to love one another as he loves us – we recall the last supper Jesus shared with his friends, when he washed their feet as a symbol of their call to serve one another, and urged them to drink wine and eat bread to remember him. We recall his desperate, heartfelt prayer in the Garden of Gethsemane, asking God to take the cup of suffering away from him just prior to his arrest. What happens between then and the crucifixion on Good Friday (April 10th) is a blur of events. Holy Saturday (April 11th) is a time for silent, personal reflection; it is virtually impossible for us to put ourselves in the position of those first disciples – knowing what we know now about what is to come. But perhaps this year more than others we are in a place where we can put ourselves in their shoes, experiencing the confusion, pain and despair that they must have felt in those first hours and days, mourning the loss forever of their friend and saviour.
It is only by living and reliving these events that we can truly experience the wonder and glory of the resurrection on Easter Sunday (April 12th). It can be a painful week as we are led, perhaps, to recall some of those moments of deep suffering and loss in our own lives. But the events of Holy week, culminating in the discovery of the empty tomb, have the potential to lead us into an unexpected and truly hopeful place.
I want to encourage you this year, as you celebrate Easter at home, to consider the following questions in the life of our church, so that when we emerge from this strange period of uncertainty and fear, we will be in a position to move forward boldly and confidently :-
Where are we? Where do we want to go to and what do we hope will happen? How will we get there? Is what we are doing at present going to get us there or do we need to consider new options? It strikes me these are questions to do with resurrection!
Remember the words of the great Easter hymn by J. M. C. Crum..... 'Now the green blade riseth from the buried grain, Wheat that in dark earth many days has lain; Love lives again, that with the dead has been: Love is come again, like wheat that springs up green.'
I have certainly been conscious over the last few months since my arrival here in this Circuit of a great will and longing for change, for a transformation of relationships, church life and community engagement. Yet we need to be clear about why we do what we do. One of the things we need to be thinking about in the coming months is to develop a statement of our mission as a Circuit – how do we understand what we are about as a church family in this part of God's world, in this Borough of Stockport, at this point in time. John Wesley's idea of 'social holiness' was about deepening our own spirituality as well as being aware that the gospel of Jesus Christ leads us beyond ourselves into the world to love and serve others. It's an exciting journey of faith we are embarking on together but it will not be a journey without cost. There will be tough questions, perhaps even tougher answers. To deal with grace and humility with the things we don't like will be a challenge to us all. To allow some things to die in order that other things can grow might be painful. Yet as a people living in the light of the resurrection we can move forward in hope and joy knowing that the love of God moves with us, shares in our successes and our failures and offers deep hope in all things. Let us commit to work together as a community of faith bound together in our common vision to reveal the love of the Kingdom of God within, around and beyond our selves. And may Holy Week and Easter in this time of national concern, offer you all sorts of opportunities to listen, learn, grow and serve in the name of Jesus Christ.
In this time of isolation and separation may we feel the unity of God's spirit in the bonds of peace and love which connect us to one another.
-When we feel lonely let us know that in Christ we are never alone.
-When we feel isolated may we be reminded that within the worldwide Body of Christ we are always connected.
-When we need a hug help us to feel the warmth of God's embrace
-When we are compelled to keep our distance, may we be drawn close to each other within the Spirit of Companionship that flows from God and which moves through and between each one of us.
May God bless you all and offer you peace, comfort and strength at this time, Rev.Cathy
NOTICES
Financial Giving
Please remember to maintain your financial giving to the church as much as you are able. If you already pay by Direct Debit then that will continue as normal. If you use envelopes, please fill them each week and put them to one side to bring to church when we are able to meet again. If you put in cash, please also put this to one side, or keep a note of what you would have given and offer it when you come back to church. If you would like to set up a direct debit at this time please let me, or one of the other ministers know. It is really important that we maintain our income as much as possible – we will lose income from our regular users, yet our normal church expenses will continue much as always. So to be assured of our regular congregational giving is very important. Having said that, we recognise that the current situation may well impact some of you financially in a very challenging way and it is not our intention to make life more difficult for you. If your resources need to be diverted at this time, then we also understand that.
Worship
For as long as we cannot open our churches, it is hoped that there will be a live act of worship every Sunday (probably at 3pm but please check) for the United Stockport Circuit led by the ministers and others via the Internet application Zoom. You can join with a video link and see and hear everything and everyone else who is participating, or you can join just with audio, or you can telephone in. Please keep an eye on the Circuit website www.stockportcircuit.org.uk for up to date information and log in details each week; or if you are not online, ask someone to phone you and keep you updated.
In addition, every Sunday morning at 11am – when we would all normally be in worship in church – we are encouraged to pray the following prayer. This way we stay connected in a very really and tangible way.
God of Love and Life,
We pray to you this morning for the life the United Stockport Methodist Circuit, for our sisters and brothers who belong to:
(pausing briefly to reflect after each name)
Christ Church Methodist /URC
Davenport Methodist Church
Dialstone Lane Methodist Church
Edgeley Community Church
Hazel Grove Methodist Church
Heaton Mersey Methodist Church
Heaton Moor United Church
St. Johns Methodist Church
Tiviot Dale Methodist Church
Trinity Methodist Church
Windlehurst Methodist Church
In this time of isolation and separation may we feel the unity of your spirit in the bonds of peace and love which connect us to one another.
We worship you, we give you thanks, we praise you for your glory.
We ask that this time of crisis might pass and that those who suffer might find comfort and strength within the knowledge of your grace, revealed through the kindness and compassion of the people of God.
Eternal God,
Though the self-offering of your Son
You have filled our lives with your presence.
Help us in our sufferings and trials
Fill us with hope
And strengthen us in our weakness.
Through Jesus Christ our Lord. Amen.
Volunteering: The Greater Manchester Homelessness Faith Network
(Chaired by our Methodist City Centre minister Rev Ian Rutherford) are looking for volunteers as follows. Please respond directly if you are able to help.
Food and welfare packages
Can you help source, package, and deliver dry food and essential hygiene items? If so, please send exact details of sources of food and items, packaging locations, and delivery capability to Homelessness@greatermanchester-ca.gov.uk.
Supporting 'Safeguarding Vigilance' on-site in alternative accommodation
Can you provide DBS checked staff to be re-deployed to work out of Hotel locations and provide generic support to guests? If so, please send exact details of hours per day and staff roles to gm-covid@streetsupport.net